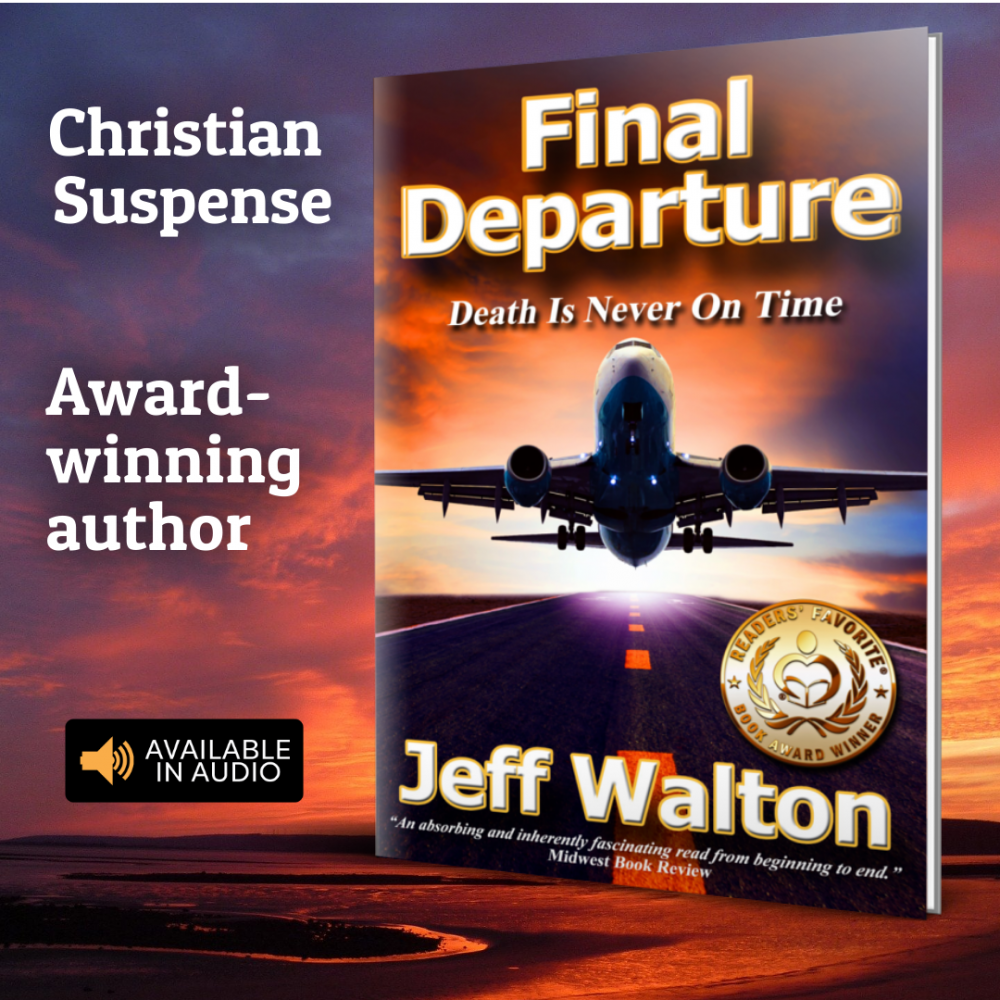 After a long and oft-interrupted process, Sunbrook Publishing LLC has completed the production of Final Departure: Death Is Never On Time in audiobook format.
We decided to branch out into the audiobook business in response to repeated requests from potential listeners. I chose to narrate the book rather than trust it with someone who may not be a follower of Jesus Christ. I also decided to use different voices for each character to make the dialogue easier to follow. You can be the judge as to whether my performance is acceptable.
Currently, the audio version is now available at the following retailers:
https://www.scribd.com/audiobook/633196019/Final-Departure-Death-Is-Never-On-Time
https://www.kobo.com/us/en/audiobook/final-departure-3
https://bingebooks.com/book/final-departure
https://www.chirpbooks.com/audiobooks/final-departure-by-jeff-walton
https://www.barnesandnoble.com/w/final-departure-jeff-walton/1124431364?ean=2940160522005
Our wholesaler has distributed the book to more than 40 retailers; however, the process may take up to thirty days before the book is available at your favorite retailer.
Eventually, the book will be available on Amazon's Audible platform after they complete their internal quality control check.
Please spread the word among your family and friends.
Thank you, and God Bless.